I get it: you feel like a food addict and wish you could just stop obsessing about your next meal.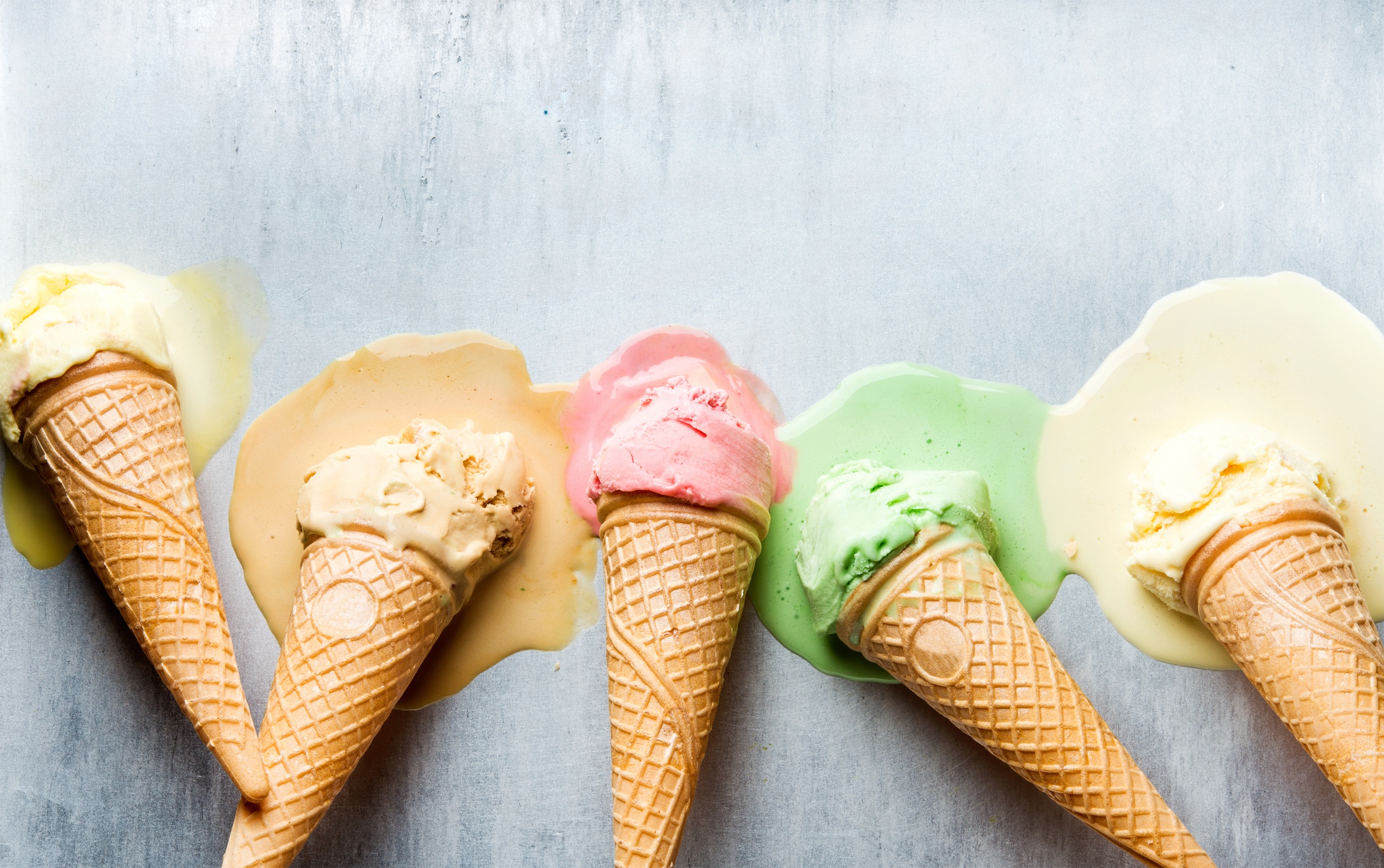 If you're tired of dieting for two weeks only to blow it on a one-bite brownie and fall off the wagon, let me show you what it's like to eat in the driver's seat.
Maybe you feel like you've lost so much time working for the "right" body — the one you're convinced will land you the perfect partner, your dream job, and the effortless confidence of a lingerie model.

You feel like you keep failing at dieting or healthy eating (which feels a lot like failing at life) because you've re-gained any weight you've lost. You feel even more confused about food than ever.



Always waiting on the weight, maybe you...
…Skip out on dinner and drinks with friends because you're afraid of going over your calorie limit (or of saying screw it, and eating #allthethings until you feel sick.)
…Keep delaying that beach vacation because you can't imagine wearing a bathing suit in public
…Are waiting to date until your body is "relationship ready" to avoid rejection
…Feel so focused on what, when, and how much you're eating that you're always distracted during conversations that matter

You believed dieting would help you to love your body.
Instead you wake up thinking about what you'll eat and go to sleep analyzing every bite.


Break Up With Binge Eating is my signature three scoop process based on my experience working with and observing eating difficulties in fitness studios, corporate offices, health and wellness retailers, a private eating disorder outpatient centre, and in private practice.

I've spent three years teaching women how to create a healthy relationship with food and finally let go of the obsession.
Eating difficulties, at the root, are not about the food. Most people believe they can stop "emotional eating" through old-fashioned willpower, double downing on their diet, or loading up on food rules. You too? Let me show you another way.
I'm Sarah Berneche, anti-diet Registered Holistic Nutritionist®, Certified Intuitive Eating Counsellor, and eating psychology specialist.
I come to this work naturally. After working through my own 15+ year struggle with disordered eating, I realized most of the gurus and experts I followed and believed in had emotional eating all wrong. For years I was convinced something was inherently wrong with me; that my food and body issues were the result of a genetic mishap. Understanding how to work with my body rather than against it released me from relentless food obsession. I stopped seeking accomplishment from a new diet and started earning it from my life.
Now I'm passionate about helping creative, intuitive folks just like you do the same. I've helped dozens of women transform their relationship with food and body, arming them with information, strategies, and shifts to create the groundwork for self-care vs. self-control. What can I say? It's my life's calling.

Featured in…
Life Goals Magazine | Best Health Magazine (May 2019) | The Next Level with Mike Serbinis
Rethink Breast Cancer | The Nourished Podcast | Alpha Female Podcast
"I struggled with disordered eating for as long as I can remember. Sarah was an incredible nutritionist who patiently supported me in breaking down years of control, rigid rules, and anxieties that I had towards eating. Sarah made me feel heard, understood, and validated throughout our entire time together. I finished seeing her a year ago and I still use the strategies she gave me on a daily basis as guidelines to continue to be free of the overwhelming burden of disordered eating."
-A. S.
"I am very grateful for Sarah's help. 6 years ago I was trying to figure out what to do, and read about intuitive eating online. I emailed some coaches, signed up for classes through a local place - nothing worked. People didn't return my emails, the classes were cancelled after I sent my money in - it was incredibly frustrating. I ended up going to an eating disorder treatment center, and it was not great, either. I wanted to get this enormous issue fixed. To get over this deep flaw. And now I feel there is no pathology to fix. I am not worried about gaining weight; I may still, but I'm not worried about it. Mostly, though, I have a feeling like I no longer have an eating disorder. I no longer have this thing wrong with me I need to work on. That is lovely."
-R. A.




The program looks like this:


Over 16 x 55 minute sessions, we'll move through the following phases…
Step #1:

First Scoop: Stop Dieting + Start Normal Eating
Understand the restrict-binge cycle and why lack of willpower is not the cause of "emotional eating", mindless eating, binge eating, or overeating.

Connect with your fullness and feel confident honouring your hunger, so you can start keeping cookies, ice cream, and potato chips in your house without using anxiously resisting them or thinking about them non-stop

What is normal eating, anyway? Learn the habits and behaviours you need to stop the dieting cycle, and shift your mindset to stop feeling crazy around food

Create objectives that align with your authentic values so you can create your own sustainable health guidelines — foster habits that stick


Step #2:

Second Scoop: Self-Care + Self-Compassion
Apply the principles of self-compassion to your relationship with food and body, gradually neutralize negative self-talk, ad embrace body kindness

Create routines to help manage stress, improve sleep quality, and more

Foster self-care habits and behaviours to stop feeling out of control around "forbidden" or favourite foods

Learn how to approach eating and body from a place of self-care vs. self-control so that you can feel at peace with food
Step #3:

Third Scoop: Body Image + Health at Every Size®
Separate health from weight, and learn how to practice gentle nutrition (no counting or tracking required)

Nutrition isn't everything! Learn about the social determinants of health

Learn how to channel and practice body neutrality or body acceptance by challenging your body (image) story

Understand the roots of body image work by learning more about body positivity, Health at Every Size, and systemic oppression to anchor you during challenging body image days and to provide broader education of where the anti-diet (and more radical paradigms) emerge from

Grounding strategies and tools to keep you rooted in the anti-diet mentality when it seems like everyone you know is on a diet

Next steps for integrating your learnings over the long haul


Investment: $1600 CAD
Payment Options:
In full: $1600 CAD (Save $200)
6-Month Payment Plan: $300 CAD x 6
**All services are subject to applicable HST



What happens next?

a) You'll receive an email from me within 48 hours after you've applied to be a client.

b) We'll hop on the phone for a quick chat to determine whether we're a good fit, to answer any lingering questions or concerns you have about the program, and to determine whether this program is suitable for you at this time.
c) Should you choose to proceed, I'll send you a copy of my Terms & Conditions, invoice, and payment structure (if a payment plan is selected.)
d) Once the first payment has been received, I'll schedule your first appointment. Appointments are generally scheduled weekly for the first two months and subsequently bi-weekly, though this is ultimately up to the discretion of the client and myself.
You'll get access to:
16 x 55 minute sessions, which take place in-person at 1-320 1/2 Bloor St. W. or virtually via Zoom.

Unlimited email support for questions or concerns between sessions so you don't get stuck

Brief written summaries of our sessions to remind you of what was covered and what to focus on between scheduled appointments
You want to stop spending so much time, energy, and money on diets and "lifestyles" that ultimately don't work and leave you feeling like a failure.
Break Up with Binge Eating offers an empowering, strategic, and fully supported way out so you can stop dieting.
for good.
What I've realized is most programs directed at helping people stop "emotional eating", mindless eating, binge eating, and compulsive overeating get it wrong because they don't go deep enough, or worse — they make you feel like something is inherently wrong with you rather than inherently wrong with the environment.

I created this program to help you understand how your mindset, patterns, and limiting beliefs have contributed to a challenging, unhealthy relationship with food and body — and how to transform that relationship without a restrictive, can't-stick-to-it-for-the-life-of-me eating plan.

Break Up With Binge Eating is a 6-month private coaching program designed to take you from a place of food obsession to eating whatever you want, when you want, and in the amount that you want. This program is not a weight loss program (no one can ethically promise weight loss), but it will help support your body in arriving at its natural set point — the healthiest place for you — and stabilize.

More importantly, it will free up mental real estate for you to focus on other things — like all of those dreams you've had on the back burner.

Let me teach you how to stop the food fight.
I'm here to tell you: it's actually possible to stop thinking about food all. the. time.

...and to accept your body as it is right now.
It's possible for you to have a peaceful, healthy relationship with food where you can fully savour a slice of chocolate cake or a bowl of salt and vinegar chips.
And you can enjoy it without your precious mental space being taken up by the following 3 thoughts: a) I shouldn't be eating it b) I'll burn it off doing x, y, or z and c) I'll be good tomorrow to make up for it.
Being present with your friends at the restaurant and enjoying it all— like the pasta marinara and a glass of Cab Sauv — rather than defaulting to the "healthiest" option and skipping the booze to save calories.
Feeling in control of your food choices — whether that means saying yes to the double cheese pizza because it looks so good or no to the chocolate chip cookies because they don't
Eating what you want, when you want, and in the amount that you want — including that pain au chocolat — without the guilt hangover
Trusting food and your body enough to throw away your scale, delete MyFitnessPal (for the final time), quit the exhausting gym routine, and ditch the extensive Sunday meal prep
Keeping (and probably forgetting about) the ice cream in your freezer, the candy and chocolate in your pantry, and the leftover cake in the fridge
You would benefit from this program if you identify with one of the following labels:
Just listen to what past clients have said:
"

My favourite part about working with Sarah was how knowledgeable, down-to-earth, and personable she is. When I started working with her, I was at a point in my recovery where I was ready to learn, grow, and challenge my eating disorder-wired thinking about food and body. Step-by-step, she helped me to unpack my rituals, rules, and disordered thoughts. With her help, the line between "healthy" and "unhealthy" foods has blurred, and is starting to disappear. I have begun the process of believing my body is in fact okay, and does not need to be changed."

-S. T.
"

I met with Sarah at one of the lowest points in my life, when I really needed someone to connect with. She showed me that I could change my relationship with my body and myself, even after over 30 years of dieting and body shaming. Sarah was part nutritionist, part therapist, and part friend. She is knowledgeable, kind, and always made me feel comfortable discussing things I had never shared before. She gave me a newfound hope."
-Y. O.
What if you could feel

completely calm

around food and your body by this time next year?